Integration with your IT systems, process automation and data-driven process improvements.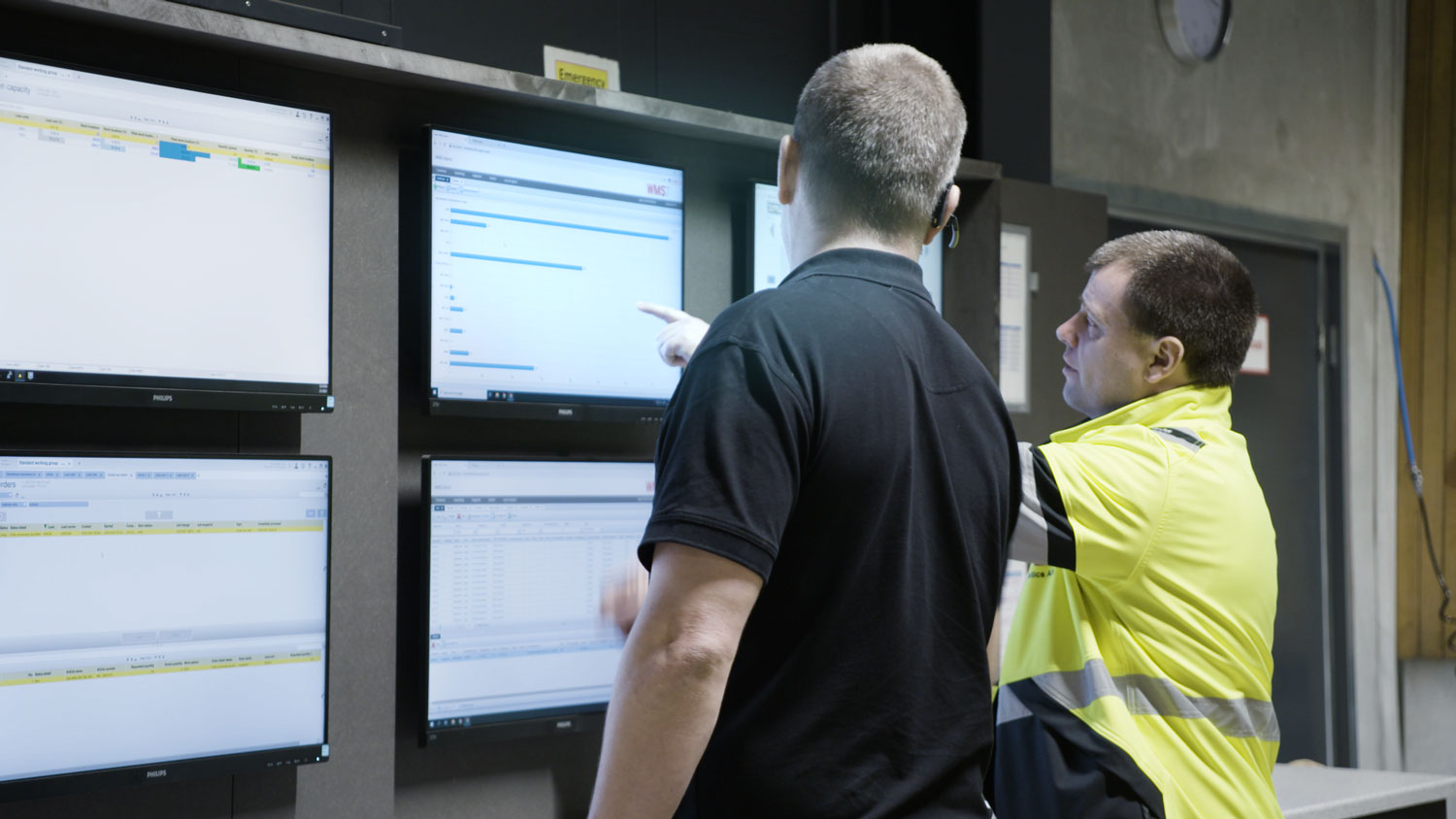 At DKI Logistics, we strive to be your preferred supplier of automated, data-driven solutions.
DKI Logistics has few standard solutions. We seek to create a solution that is adapted to match our customer's specific needs and makes life easier for him.
This also applies to our IT and automation solutions. At DKI, we offer a broad palette of integrated solutions:
E-commerce:
No matter which of the most common platforms your online shop is built on, our IT department can link it up to the perfect warehousing solution. You will be flexible and have opportunities to channel more orders through the system than you ever thought possible.
Warehouse & logistics and stock management services:
We are experts in barcode scanning, RFID and other services, which we work with on a daily basis. We continue to develop our system so that it remains one of the best in our industry. We strive to provide transparent and easily accessible services, including our IT solutions.
Shipping:
Our customers book simply through our customer portal or via direct systems integration. As a customer, you can track and trace all your shipments. You can follow your parcel every step of the way.
SMALLSTUFF: HIGH PROFESSIONAL STANDARDS
"DKI Logistics offered professional and very friendly advice right from the start. They did everything right, from defining where we should land in terms of prices to how they best processed our products. It did not take long to finalise the practical details."
– Sisse Rie Holmer, CEO for the Smallstuff brand, sold via dealers and Smallstuff's own online shop. Smallstuff has outsourced all their warehousing functions to DKI.
AS/RS
We handle deliveries to every hospital, health centre, institution, general practice clinic and other healthcare sector units in Central Denmark Region.
We have invested DKK 190 million in a fully automatic AS/RS warehouse system and a new warehouse building. The new facility contains 72,000 fully operational boxes. The system can pick up to 4,000 units an hour.
This facility is state-of-the-art in Denmark. It has revolutionised stock management as it works on a new principal, 'person-to-goods', as opposed to the time-honoured 'goods-to-person'
Self-driving trucks
In early summer 2021, we commissioned two new high bay warehouses covering a total area of 43,000 m2 at our Horsens location. Both high bay warehouses are equipped with self-driving (driverless) forklifts that use AGV (Automatic Guided Vehicles) technology.
DO YOU HAVE QUESTIONS? PLEASE DO NOT HESITATE TO CONTACT US
70 20 24 08


sales@dki-logistics.dk
HAVE YOU READ OUR CASE STORIES?
Learn more about our customers and solutions here.
Read more