Fast-moving, reliable picking, large capacity. These are three important benefits for e-commerce customers who choose DKI's AS/RS warehouse and our order fulfilment services.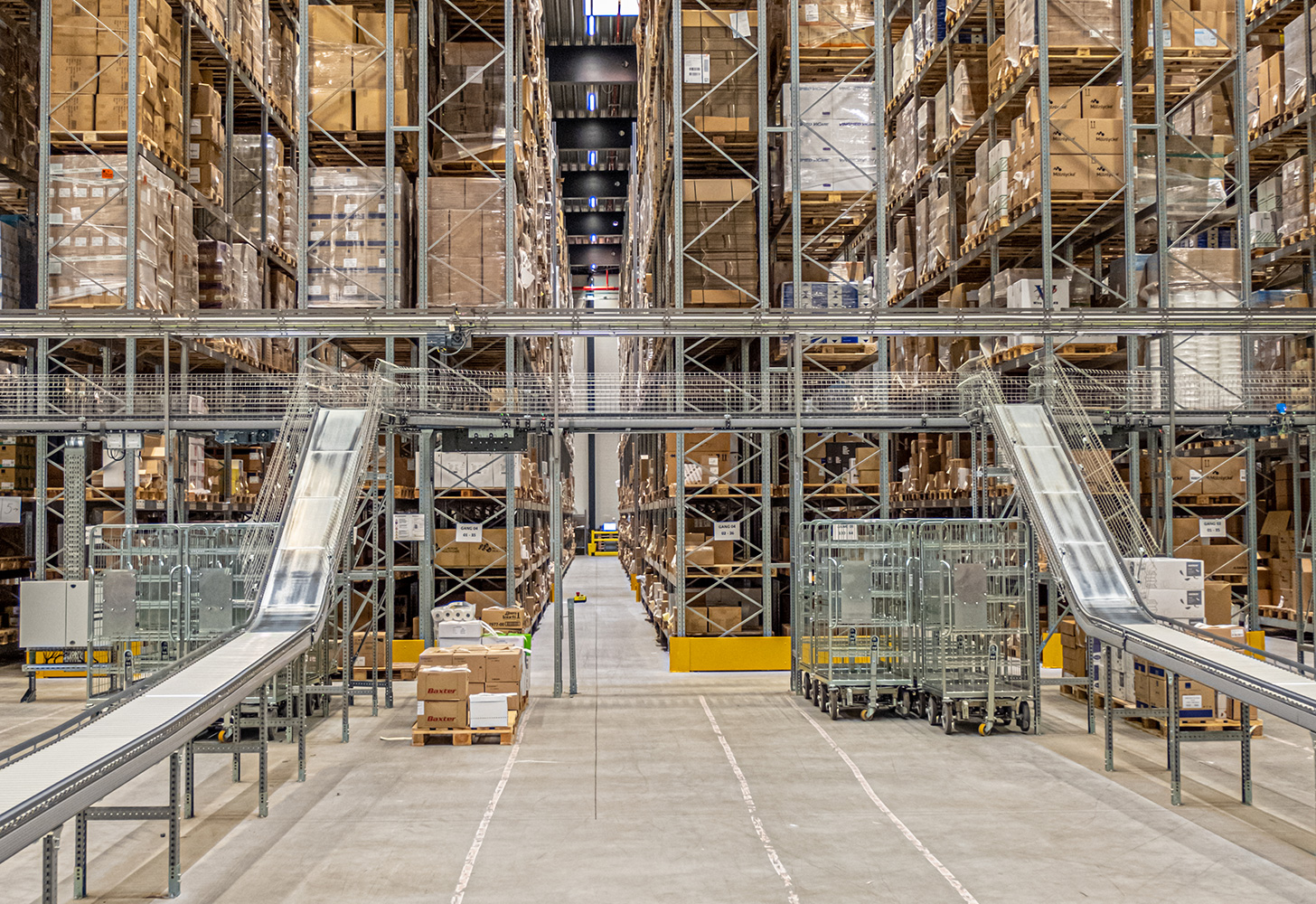 Are you thinking of outsourcing your warehousing?
We offer:
Fast and flexible order fulfilment – at the end of the day, at night and at weekends
Proven high-quality picking
Automated and data-driven warehouse system
Competitive prices.
We can also help you by handling shipping and distribution.
DKI Logistics is the first storage company in Denmark to invest in a fully automatic AS/RS system.
MEET SOME OF OUR CUSTOMERS:
"We talk to the warehouse supervisor who handles our products and resolves issues on the spot. We avoid having to go through administrative links to get to him. DKI Logistics has a very pragmatic approach."
Helping e-commerce companies with storage and warehouse & logistics services
Online shopping has become a major factor in today's shopping culture, and the e-commerce sector is booming. Therefore we offer 3PL services, an online shop solution that processes and ships goods to B2B and B2C recipients. Our e-commerce team is specially trained and works only with e-commerce customers. They have strong packing and packaging expertise within a full palette of goods types.
Orders from our customers' online shops are transmitted electronically to the IT system at our warehouse, where the goods are picked, packed and then shipped. There is no need for a costly go-between.
Once the goods are packed and released from the online shop's stock, we send a text message or email to the recipient, who then has access to a track-and-trace service.
IT integration from online shop to order fulfilment services
DKI Logistics offers order fulfilment services that are compatible with the most popular e-commerce platforms.
When an e-commerce customer chooses our services, we can help him with:
Incoming goods
Inspection and measurement of all products
Product photos
Efficient picking and packing
Shipping to anywhere in the world
Handling returned goods.
Low-cost storage and stock management
Storage in AS/RS and conventional warehouse
IT integration with e.g. common online shop solutions and accounting systems.
No customer is too small and none too large for storage at DKI Logistics.
Our IT and other technologies are always fully up-to-date and among the best in our branch of industry.
Your online shop order fulfilment functions are in safe hands!
We are here for you. And we do not supply rigid standard solutions. Every partnership is based on the customer's wishes and needs. Together, we work to find the best possible solution to meet your online shop's warehousing needs.