Cooperation with Sprogcenter Midt gives employees better knowledge of Danish.
"Can we learn Danish while we work here?"
That was the wish of employees at DKI Logistics – Member of Rhenus Logistics. Many different nationalities work in the company.
– We would like to comply with the request because even though we work well together in a mixture of Danish and English, we think it is an advantage for the employees to become proficient in Danish, says Torben Stobberup, head of department at DKI Logistics – Member of Rhenus Logistics.
That is why the company has entered into a partnership with Sprogcenter Midt. Each week from the beginning of September to the middle of December, groups with respective beginners and slightly experienced Danish lessons without having to leave the register.
– For the employees, it costs nothing, says Torben Stobberup. He explains that DKI Logistics – Member of Rhenus Logistics in collaboration with Sprogcenter Midt takes care of applying for the pools that can be applied for (for example adult education support or various further training pools in foundations and trade unions) and in addition the company covers the rest of the cost.
– We see it as an investment in our employees, even though you can easily work here without knowing Danish, he states.
He believes that the company gets happier employees who get better contact with Danish culture.
– At the same time, it gives us a community, because we get a common frame of reference in addition to the work to talk about together.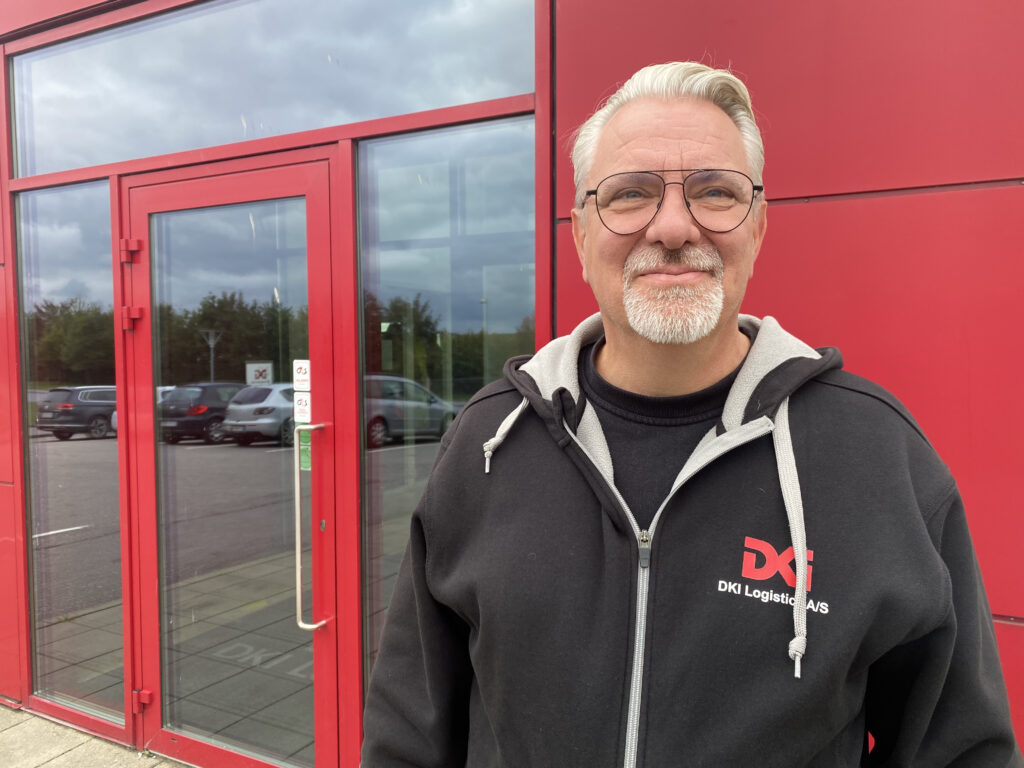 Examples from everyday life
In the classroom, a group of slightly advanced students are learning about verbs. Today, the team works particularly with the imperative. It is relevant to the team because the imperative is often used in instructions.
– So you can give an instruction with just a few words – it's smart, explains Lise Huulgaard, a teacher from Sprogcenter Midt.
During a break, she explains that it is also an advantage as a teacher to teach company teams: – Because then you can more easily create a shared motivation, and you can use examples from the student's everyday life at work, she says.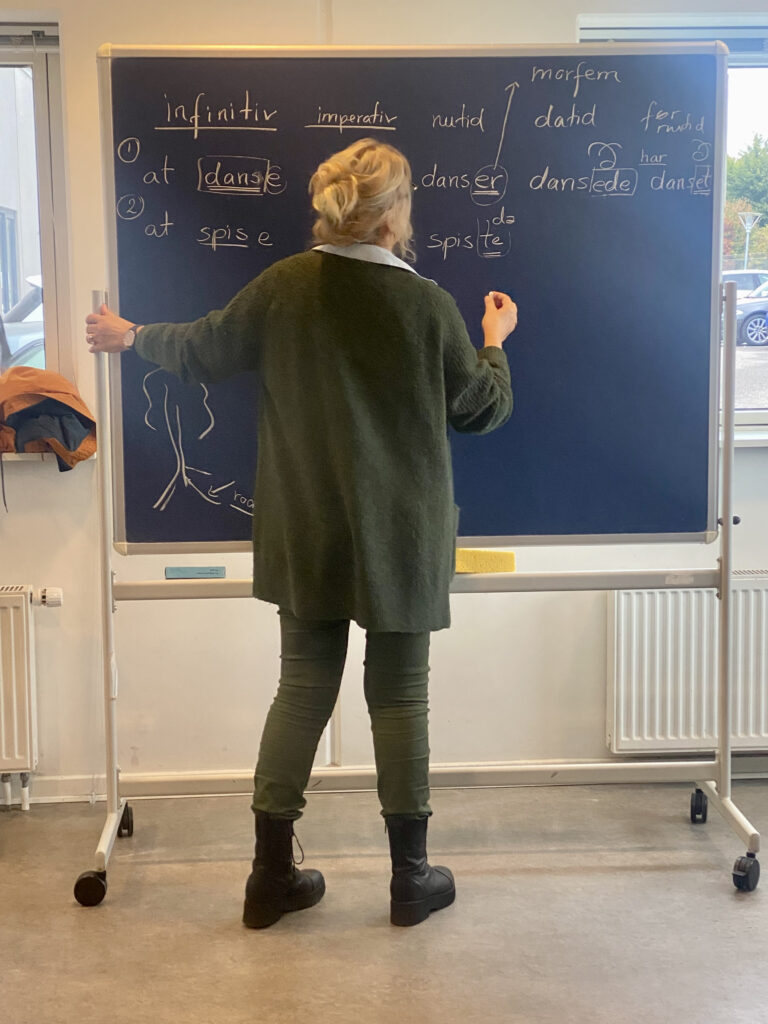 An advantage to learning on the job
Colleagues Dawid Gawlak and Kinga Grzonka come from Poland and have both worked at DKI Logistics – Member of Rhenus Logistics for a few years: – I started as a warehouse worker with picking and packing inbound, says Dawid Gawlak, and Kinga Grzonka explains that her work also consists of in a nutshell.
– We live here in Denmark, and I have to use Danish every day, so I am happy to be able to learn Danish here, she says. Dawid Gawlak has a plan for his teaching and has agreed with his immediate boss that he will continuously take lessons in Danish for foreigners.
– I plan to stay here, so I want to become good at Danish. It is important for me to be able to read it so that I understand more.
The two colleagues think that Danish is difficult to learn: – But in class, we learn how the words are built, and then it is easier to find out how to say them correctly.
They both think it is a great advantage to be able to take classes in connection with work. Because if you have to do it after working hours, you are often tired, and then you don't learn as well, they believe.