Shortly before midnight on Friday, 4 February, the world's largest cargo plane, an Antonov An-255, landed at Billund Airport in Denmark. The plane was full of COVID-19 test kits. DKI Logistics was assigned to unload the aircraft and ship the many thousands of test kits off on their way to end-users.
National personal protection warehouse
DKI Logistics has entered an agreement with the Danish state to store and distribute personal protection equipment in accordance with the state's instructions. Although, there were 30-40 landings each day during the COVID-19 crisis, the arrival of the world's largest cargo place caused quite a stir.
DKI Logistics was assigned to receive 2.5 million test kits and distribute them to educational institutions across Denmark.
The enormous plane is called 'Mriya' in Ukrainian, which translates as 'Dream'.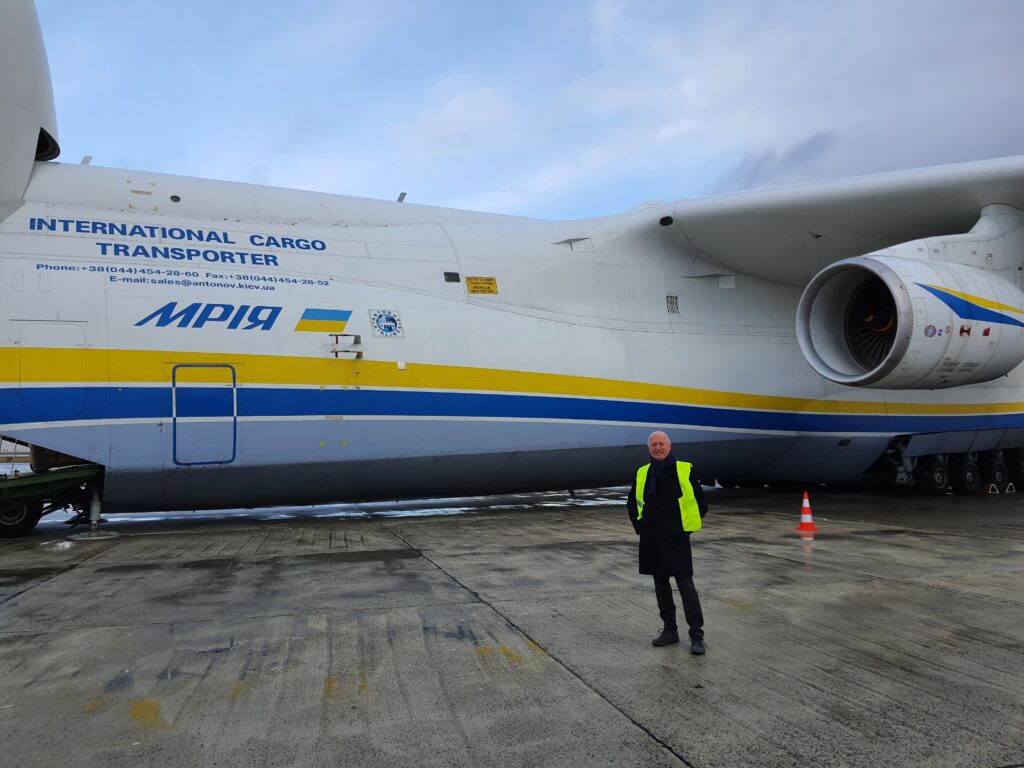 46 trucks and 3,000 pallets of test kits
The first trucks from DKI Logistics A/S arrived at 11:00. They were loaded in Billund and driven to DKI's warehouse at Gedved near Horsens. Extra staff was called in to unload. There was a total of 46 truckloads. They transported 3,000 pallets of test kits from Billund to Horsens.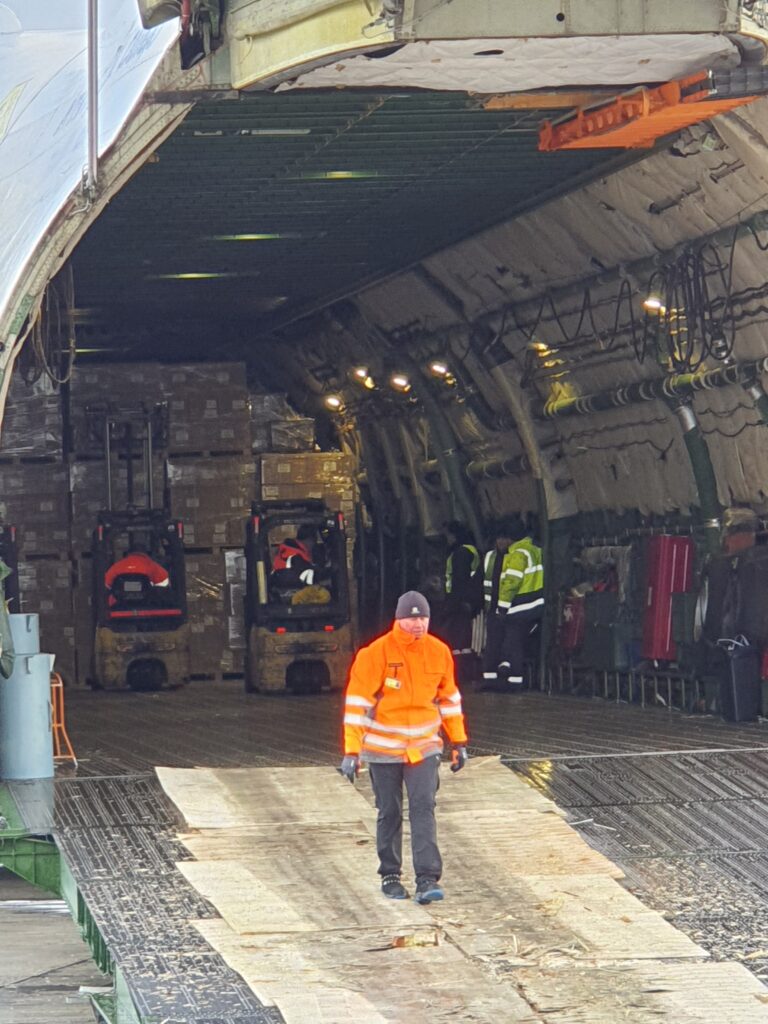 Every pallet was unpacked. The test kits were then sorted and labelled in batch number sequence.
DKI's drivers delivered the first six loads each containing 66 pallets of sorted test kits to Zealand on Monday morning.
Over the weekend, DKI Logistics had called in 22 people to work at the warehouse. The task was resolved quickly and efficiently.
Many of the test kits are now stored at DKI Logistics A/S' warehouse as it now functions as the national test-kit warehouse.
Read Horsens Folkeblad (local newspaper) article about DKI and the world's largest plane (in Danish)
On 28 February, Ritzau reported that the plane had been destroyed in a Russian attack in the war in Ukraine – Click here to read Ekstra Bladet (national newspaper) report (in Danish).